Jurassic-5-Improvise/Concrete Schoolyard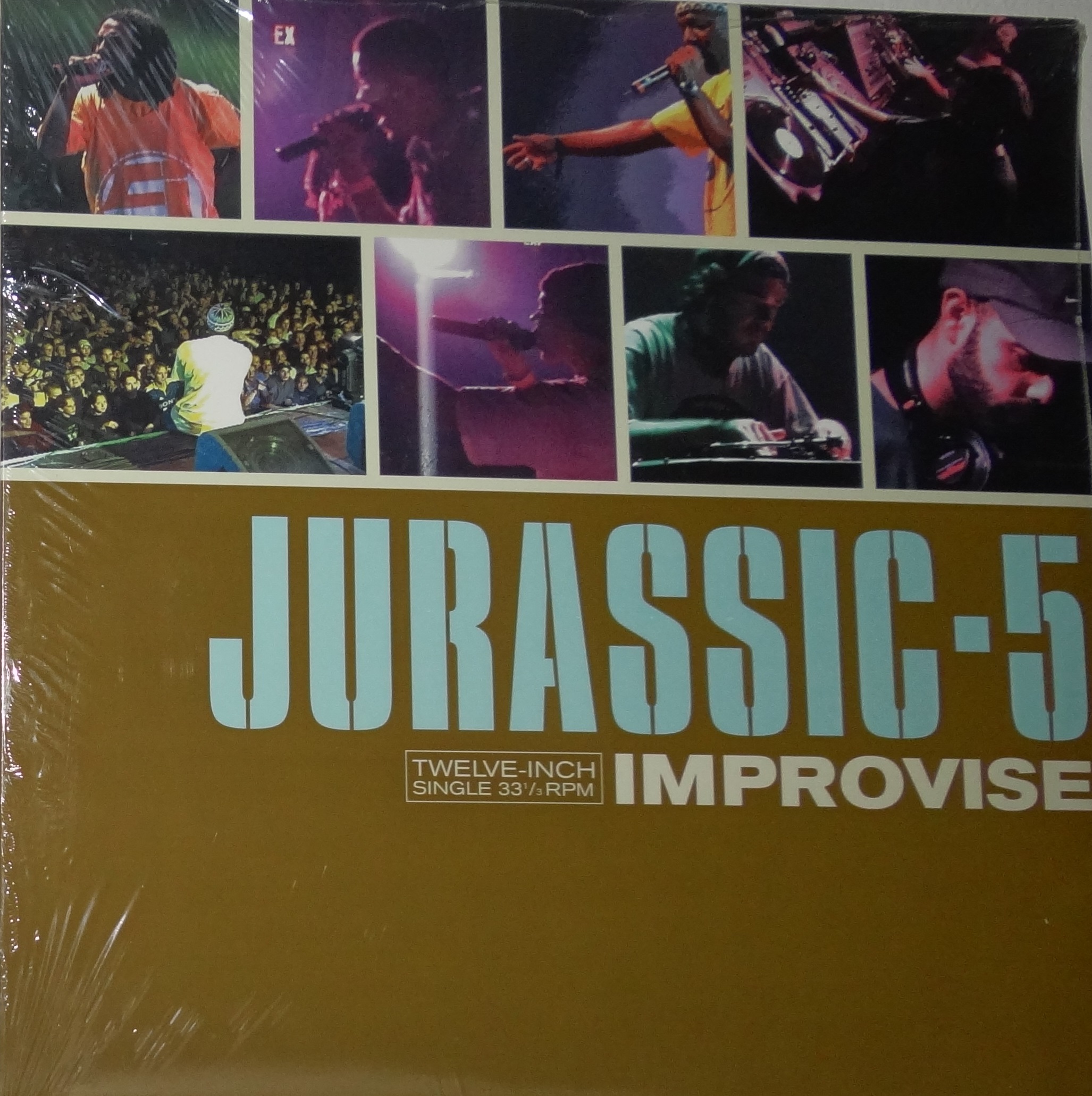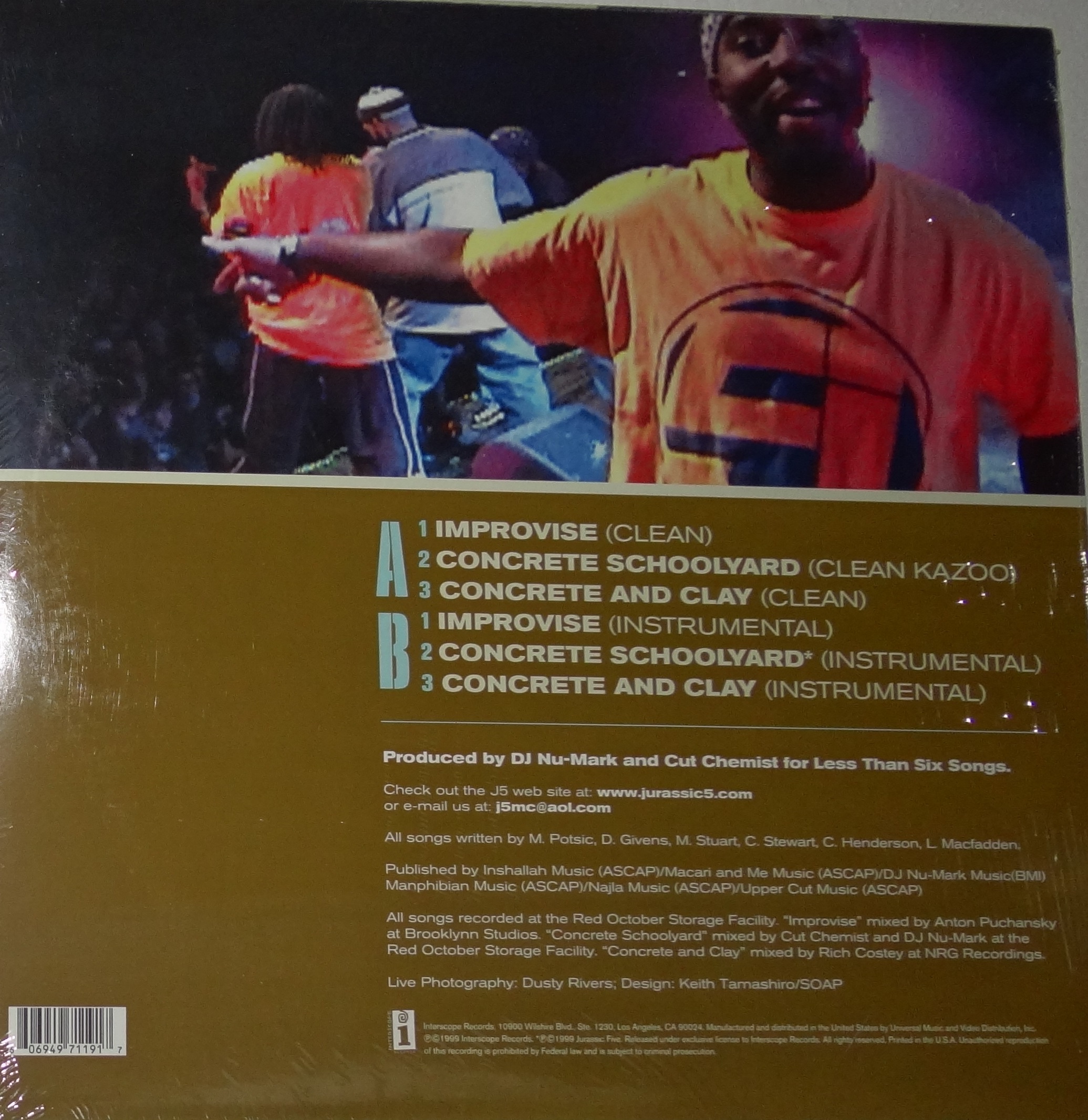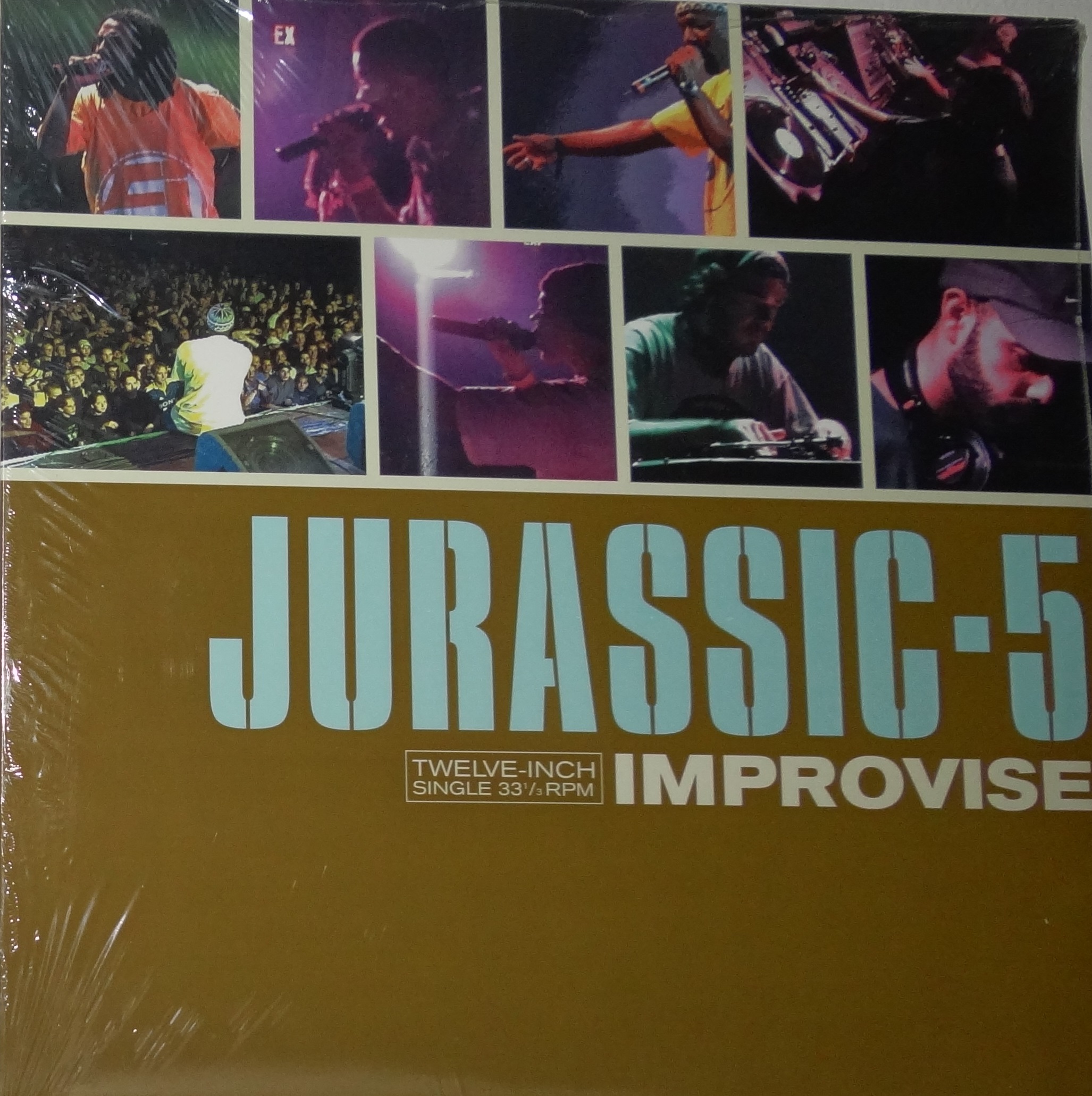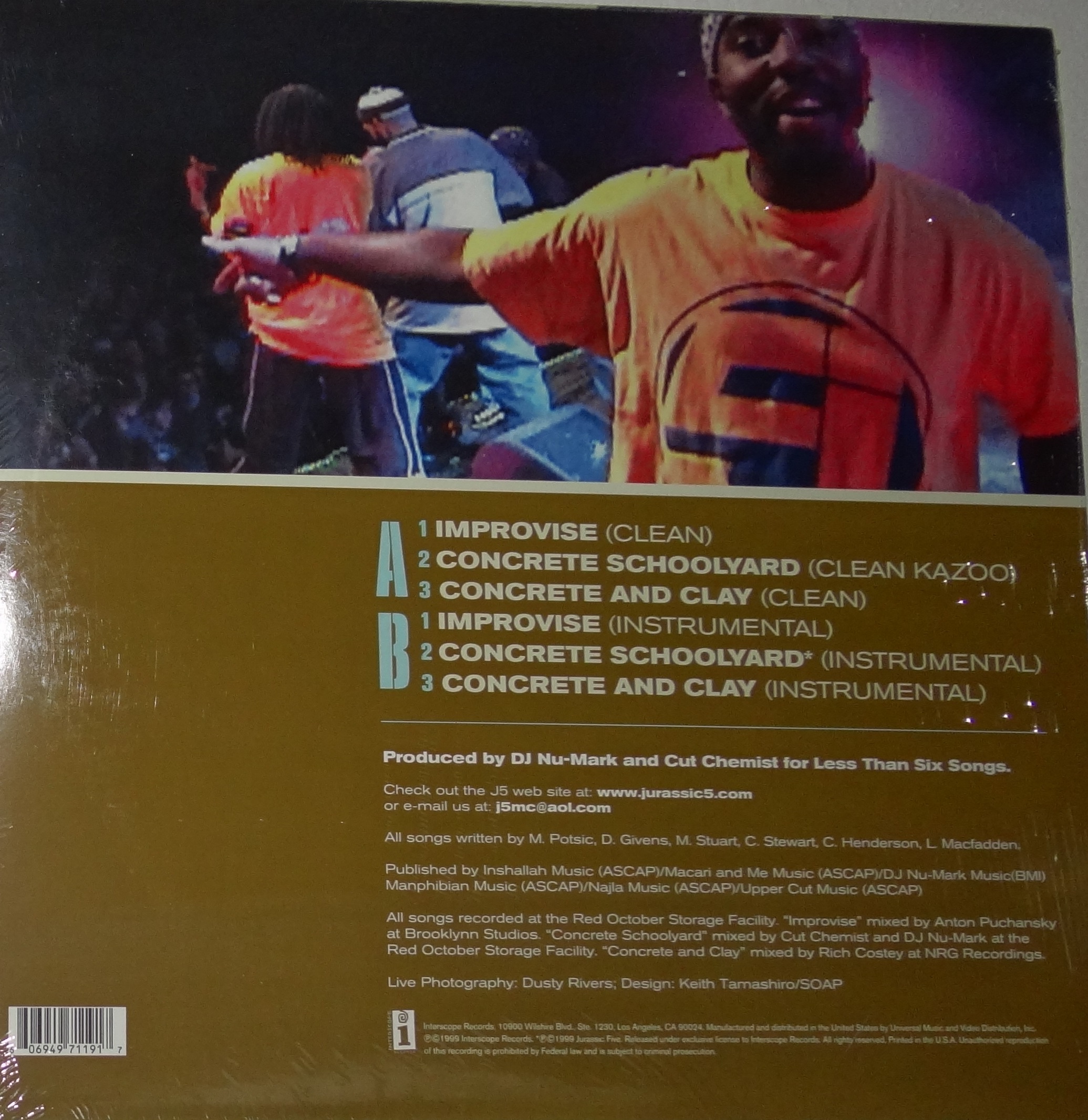 Jurassic-5-Improvise/Concrete Schoolyard
Jurassic-5-Improvise/Concrete Schoolyard/Concrete and Clay
Condition-sealed (original)
Label- Interscope
Jurassic-5-Improvise/Concrete Schoolyard/Concrete and Clay produced by DJ Nu-Mark & Cut Chemist. Improvise is the groups typical back and forth formula giving props to the old school style of the back and forth rhyme patterns of the 80's.
Concrete Schoolyard is one of the groups most popular songs and the one that really put the group on a world wide map. Don't get that mistaken for commercial. This song is great.
Concrete and Clay is a great gem and all songs feature instrumentals.
A. side Improvise, Concrete Schoolyard/Concrete and Clay
1.Improvise-clean
2. Concrete Schoolyard-(Clean Kazoo)
3. Concrete and Clay-clean
B. side Improvise, Concrete Schoolyard/Concrete and Clay
1. Improvise-Instrumental
2. Concrete Schoolyard-Instrumental
3. Concrete and Clay-Instrumental