Gangstarr-The Ownerz Sampler EP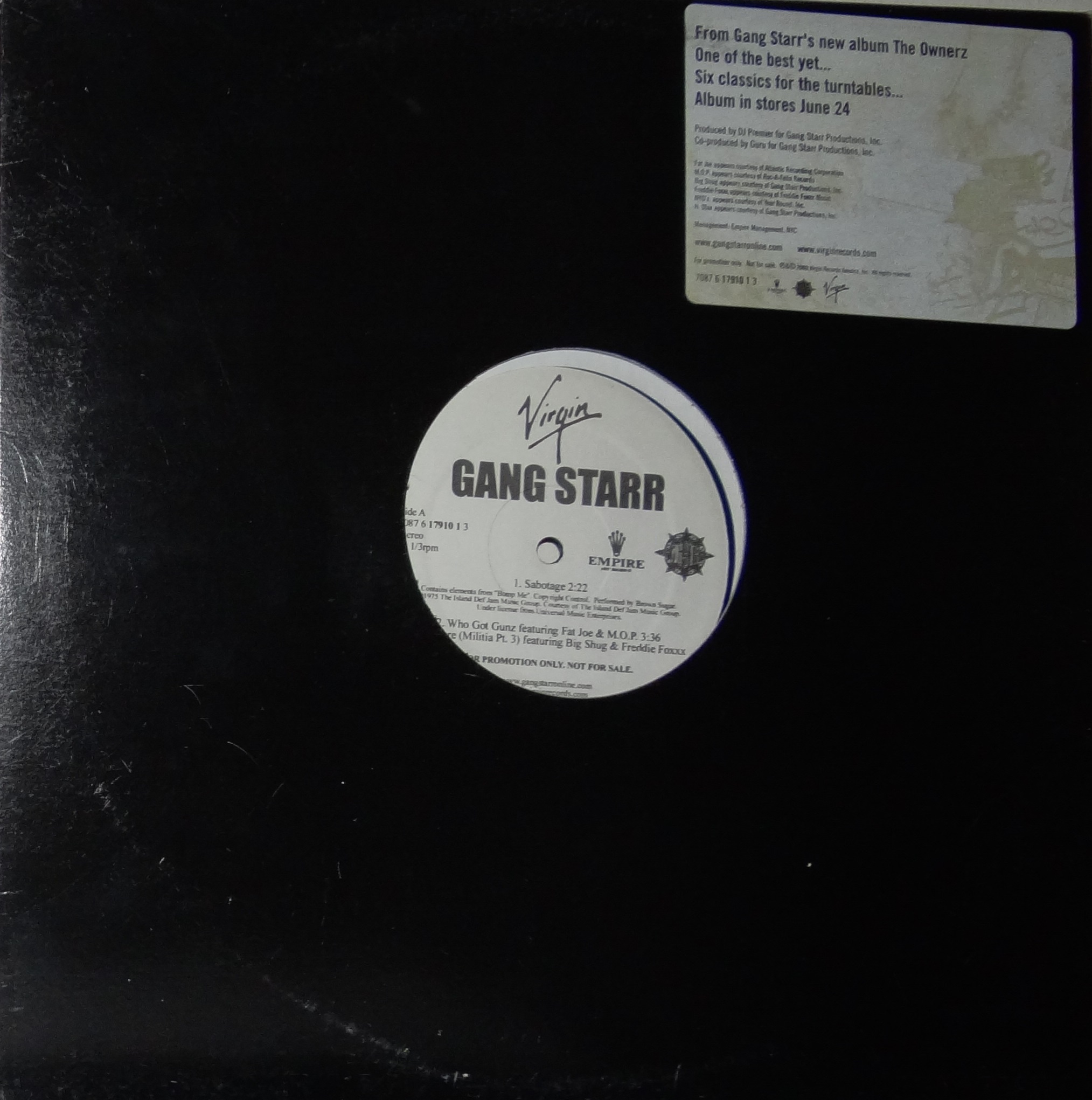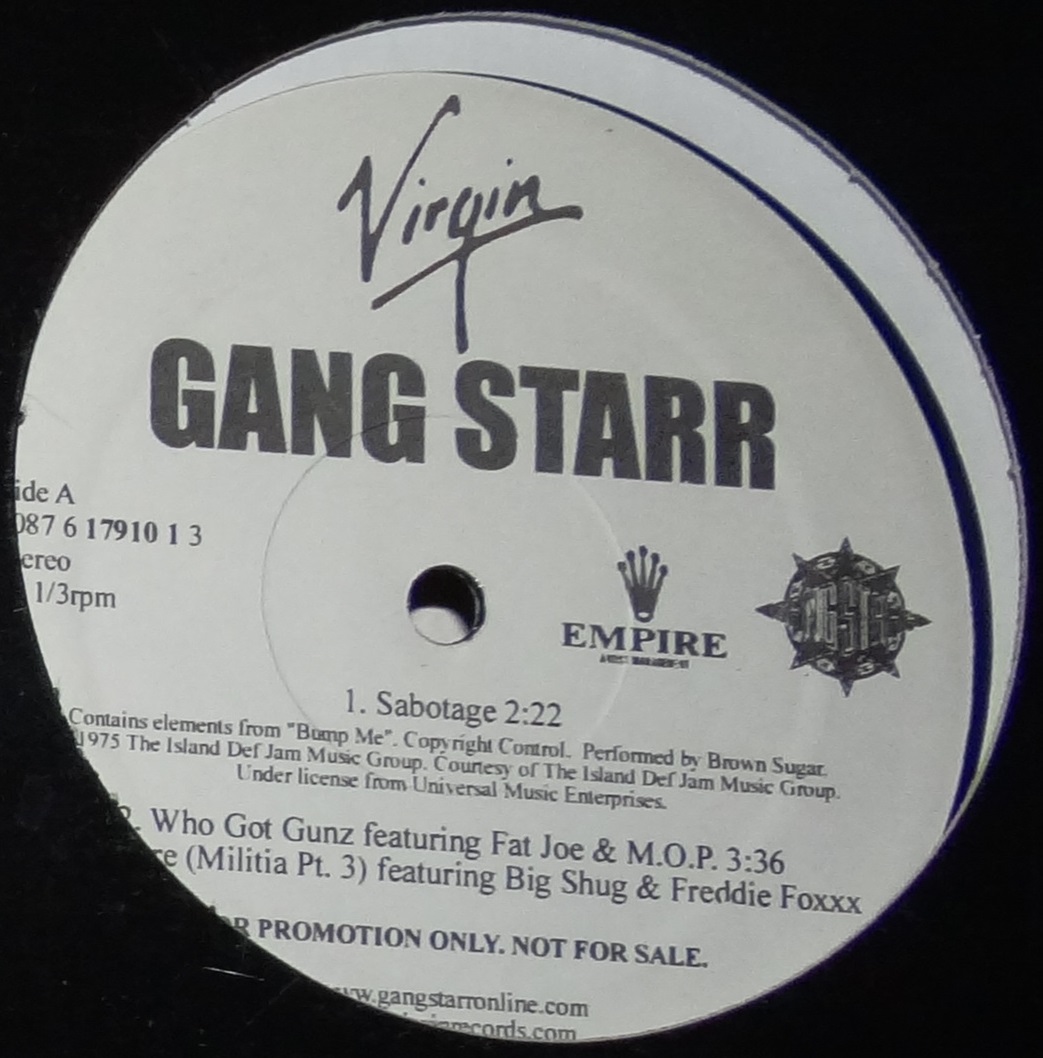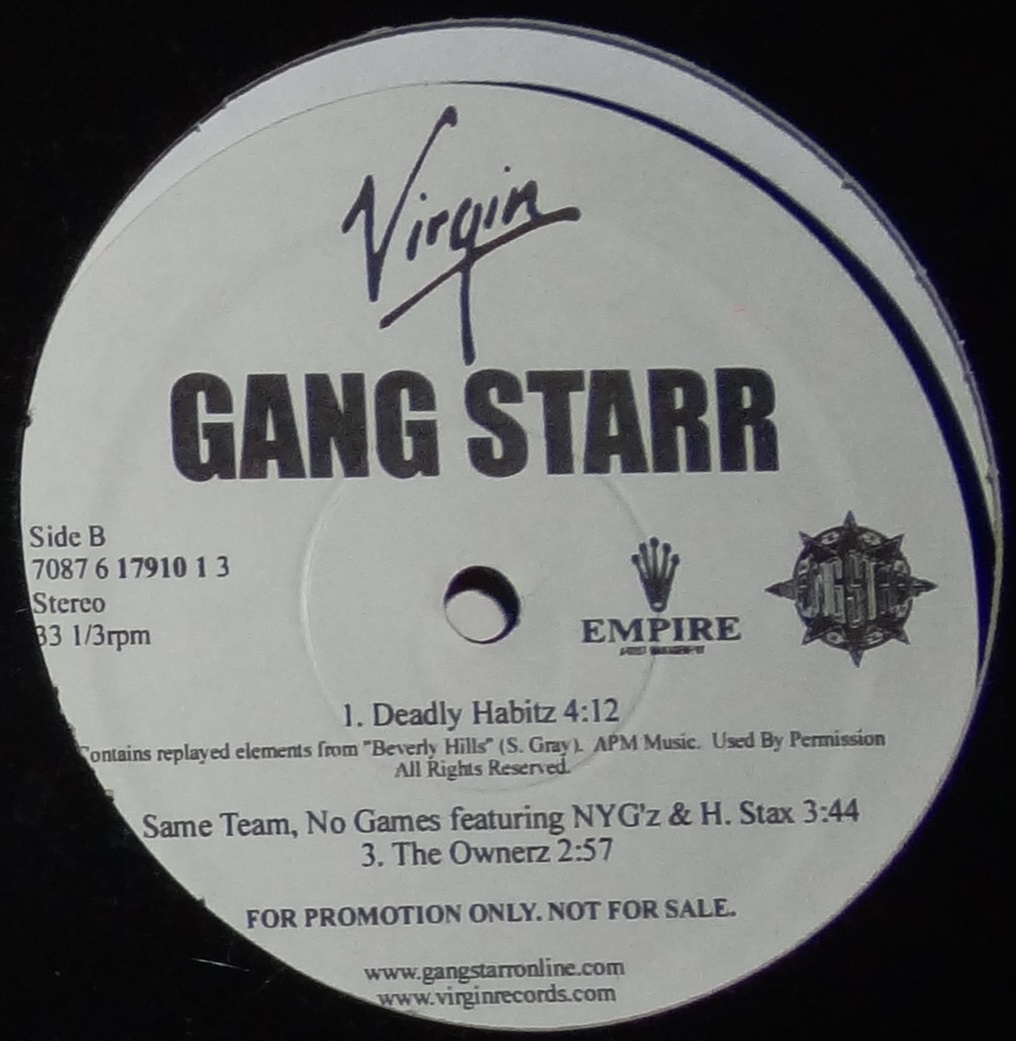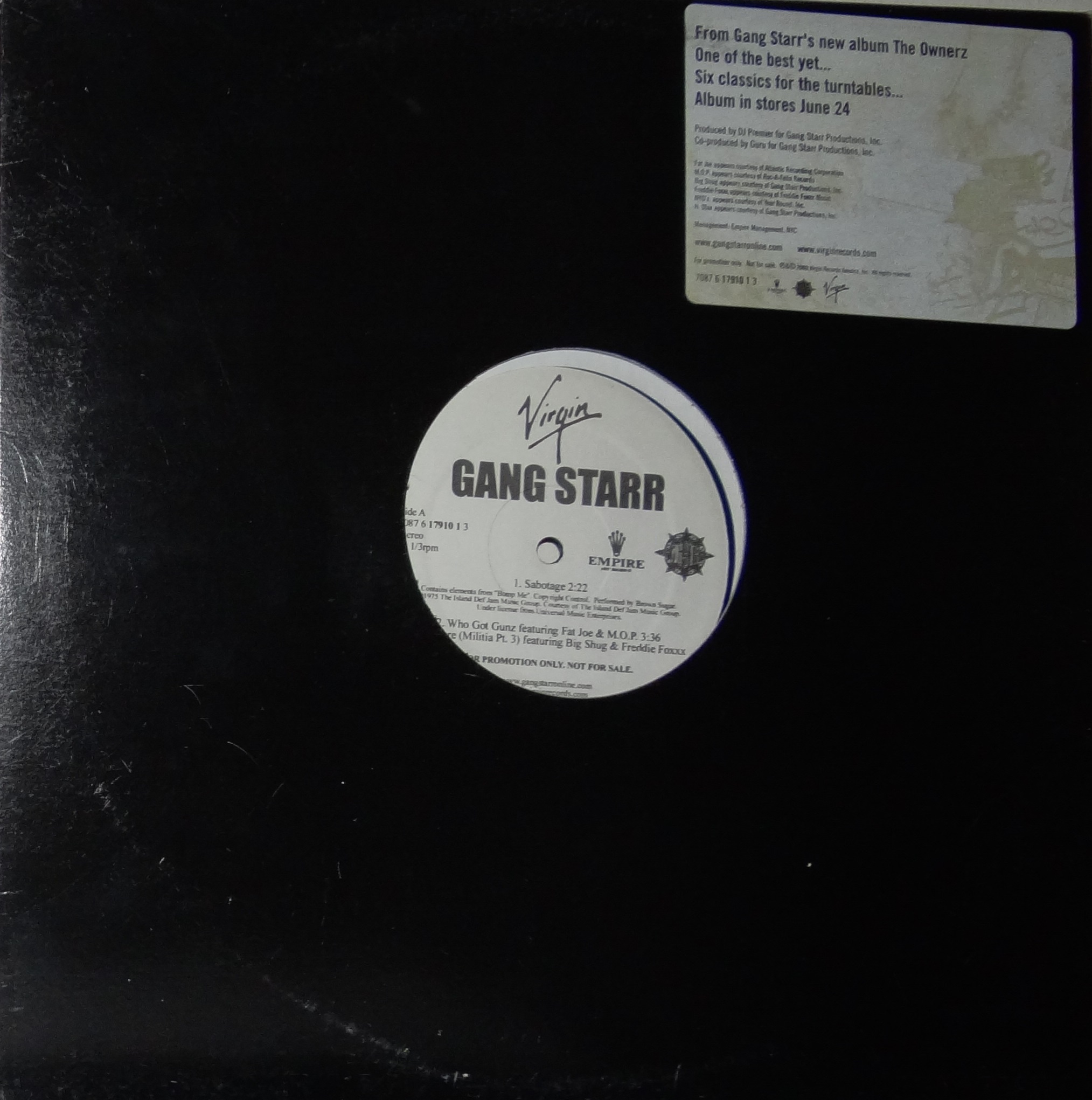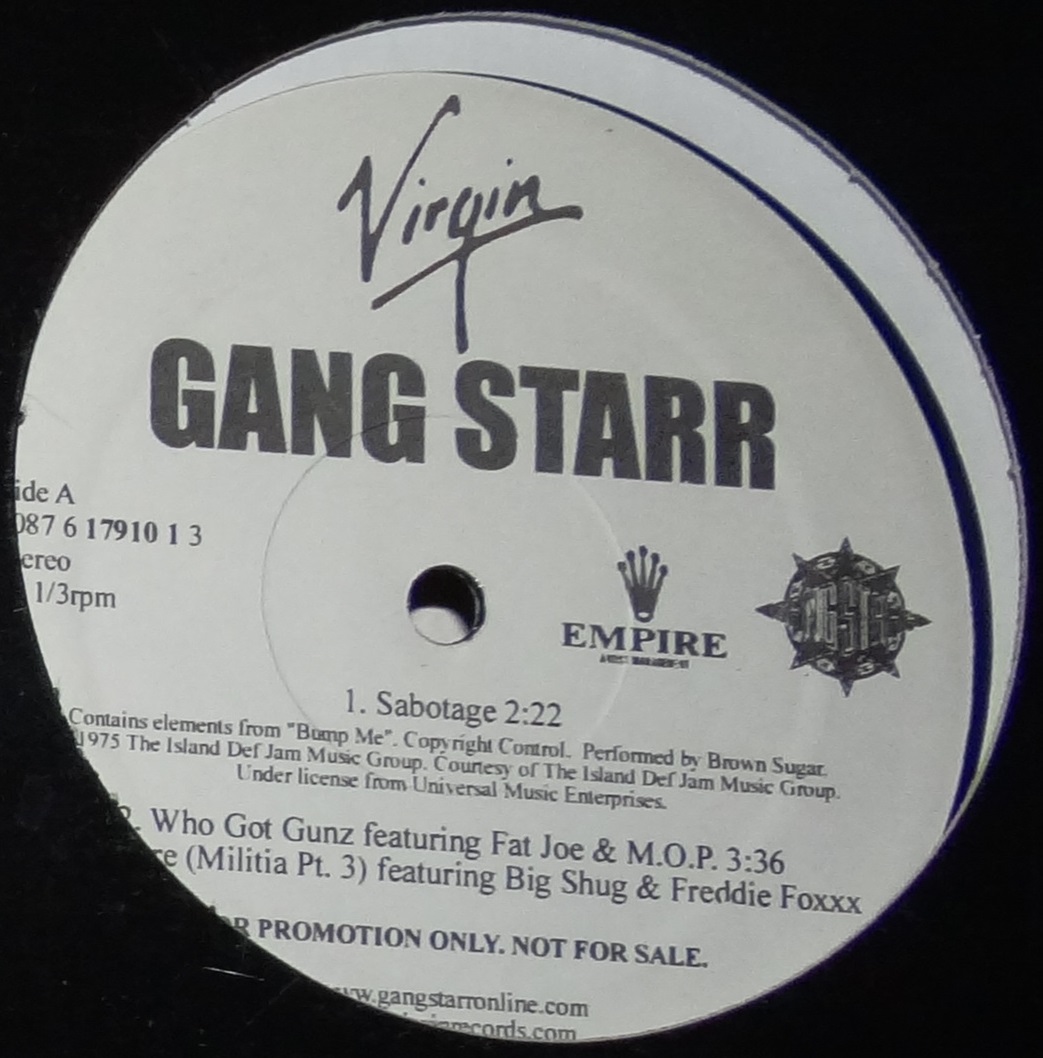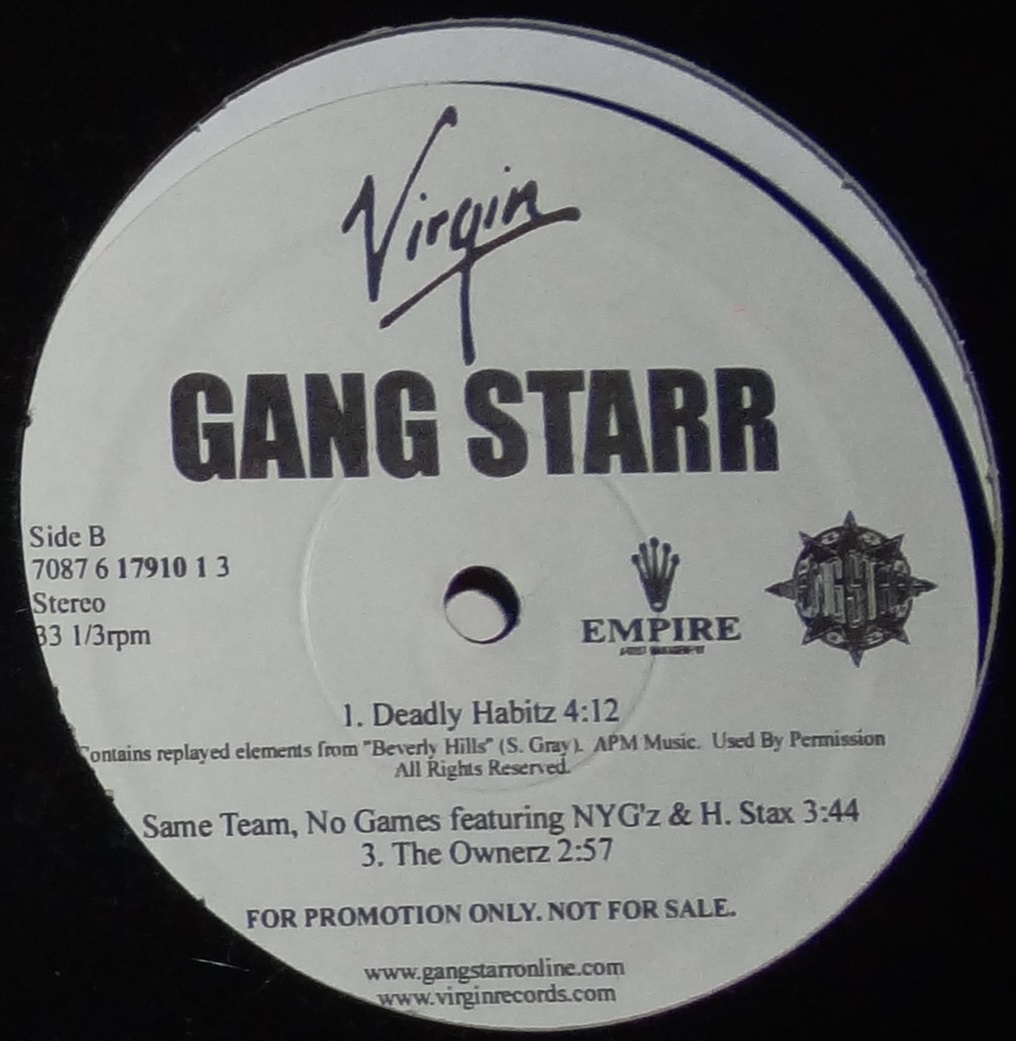 Gangstarr-The Ownerz Sampler EP
Gangstarr-The Ownerz Sampler EP (Clean) 6 songs.
Condition-Media (vinyl)-mint Sticker cover-Mint minus
Label-Virgin
Gangstarr-The Ownerz 6 song clean Sampler is the first time they did something strictly for the radio. All songs are clean radio friendly but these songs are not songs commercial radio would ever play. R.I.P. G.U.R.U. one of the best voices and hip hop group of all time. This limited promo only EP always got a lot of play on college radio especially our radio shows. For the Gangstarr collectors or DJ Premier record diggers this is a rare one.
A. side
1. Sabotage
2. Who Got Gunz feat Fat Joe & M.O.P.
3. Capture (Militia Pt 3. ) feat Big Shug & Freddie Foxxx
B. side
1. Deadly Habitz
2. Same Team No Games feat NYG'z & H.Stax
3. The Ownerz